The emergence of the 'gig economy' has been one of the most marked features of the global labor market over the past few years. As the concept has grown a tension has emerged as to how the rights, duties and obligations of the parties within the 'gig economy' relate and compare to those enjoyed by true employees. At the same time, employers seek to retain the best talent while freelancers increasingly aim to piece together a gig career. What are latest best practices and strategies and challenges in the US; globally? Join local companies, experts, freelancers and solution providers in Palo Alto to gain insight on the current state of the Gig economy, learn about emerging trends and better understand how to recruit and retain for the best freelance talent in the years ahead.
Event format and agenda are as follows:
5:30pm-6:00pm: Registration & networking
6:00pm-8:00pm: Speakers and panels
8:00pm-8:30pm: Conclusion and networking
Drinks / light refreshments will be served. Additional event details and list of speakers forthcoming.
For more information on the event and / or sponsorship opportunities, please contact Henry Ines at henry@globalchamber.org.
---
Speaker

Professor William B. Gould IV, Stanford Law School: Professor Gould IV is the Charles A. Beardsley Professor of Law, Emeritus, at Stanford Law School and has been an influential voice on worker-management relations for over fifty years. He was Chairman of the National Labor Relations Board (1994-1998); Chairman of the California Agricultural Labor Relations Board (2014-2017). He has been a member of the National Academy of Arbitrators since 1970 and was Independent Monitor for FirstGroup America from 2008-2010. In 2011-2012, he was Special Advisor to the Department of Housing and Urban Development on project labor agreements. Professor Gould is a critically acclaimed author of ten books and more than sixty law review articles. Among his publications include The 'Gig Economy' is growing -- but also increasing the gap between rich and poor" and The Future of the Gig Economy, Labor Law, and the Role of Unions: How Will They Look Going Forward?", which will be published in the National Academy of annual Proceedings in 2018; and is based upon a paper delivered to the National Academy of Arbitrators Annual Proceedings of the Seventieth Annual Meeting in Chicago, Illinois on May 2017. He has received five honorary doctorates for his significant contributions in the fields of labor law and labor relations.
Panelists

Alina Basina Esq., Jobbatical.com: Alina is an attorney and a human resources professional from San Francisco, CA who has spent the last 10+ years working in HR and Recruiting at Global Tech Companies. She has spent the past year on a "Jobbatical" in Estonia building an international team and living out one of her dreams of combining work and travel - a Jobbatical. She is now back in SF and still helping Jobbatical grow from abroad.


Melissa Harkcom, Fitzgerald & Law: Melissa qualified as a Solicitor in England and Wales in 2001 at Eversheds (UK) where she specialised in providing commercial legal advice to UK and global high growth technology clients, the public sector and financial services industry. She spent time in-house at Orange Personal Communications working primarily on high value procurement projects. Melissa then spent four years working at Osborne Clarke most recently in their Silicon Valley Office providing advice to gaming, media, SaaS and communications companies. She went on to become Head of Legal Services for Opal Telecom the B2B division of FTSE 200 TalkTalk Group. Melissa joined Fitzgerald & Law in May 2010 and opened its San Francisco office where she is now based. Melissa focuses on providing effective and straightforward assistance to companies looking to globalise their businesses outside of North America. Melissa is on the board of the British American Business Council (Northern California) and involved in many initiatives within the Bay Area community.

Mary Holland, CPP, Global Payroll Management Institute (GPMI): Mary has more than 20 years of experience in finance, accounting equity and payroll including international assignments and global payroll management. She has contributed her global payroll experience to co-develop two Global Payroll Management Certificate programs to educate global payroll professionals. Prior to joining the Global Payroll Management Institute (GPMI) staff, Mary chaired the Nominating and Elections and American Payroll Association (APA) Education Grant committees and served as a member of the Board of Advisors, National Speakers Bureau, and co-chair of the Strategic Payroll Leadership Task Force – Global Issues. At the local level, she has served in many positions including president with the Silicon Valley Chapter of the APA. In 2009, Mary received the Donald W. Sharper Education Grant; in 2011, she received APA's Meritorious Service Award; in 2014 the APA Special Recognition Award, and in 2016, she was awarded the Payroll Woman of the Year. Mary has been a Certified Payroll Professional since 2003.

Angela Martin, iiPay: Angela is a Global Account Director at iiPay, a market leader in enterprise global payroll services. Angela joined iiPay in 2016 after a 15 year career at ADP. During her tenure at ADP, she held 9 different roles ranging from Human Resources, HCM Sales, BPO Sales, Sales Leadership and a myriad of other responsibilities. Angela's expertise in HCM and Global payroll has been leveraged by some of the most recognized Silicon Valley companies in the Bay Area. While happily residing in the East Bay with her fiancé, Cameron, you can find Angela playing softball on her weekend co-ed league or enjoying the great outdoors at Golden Gate Park.

Dr. Kern Peng, Intel: Dr. Peng is the general manager of California Validation Center at Intel, overseeing Santa Clara Validation Center at Intel's headquarter and Folsom Validation Center. He has 30+ years of management experience in engineering and manufacturing. He has been a manager at Intel since 1992 and also serves as a career advisor, mentor for managers, and new employee orientation instructor. Dr. Peng holds multiple doctorate degrees in business administration and engineering. He has published two books solely and many papers in respected journals and forums. Since 2000, Dr. Peng has been part-time teaching every term at universities such as Stanford University, Santa Clara University, University of San Francisco, and San Jose State University. He also travel to Asia few time a year to regularly teach for Hong Kong University. In addition, he has taught courses and seminars at Shanghai Jiao Tong University, Tsinghua University, Zhejiang University, and National Taiwan University.

Ken Reich, Global Reach Solution: Ken is the CEO of Global Reach Solution, an organization specializing in simplifying expanding overseas for Small to Medium Sized organizations. Global Reach Solution ensures that its client's foreign entities are compliant with local laws and regulations while working with our clients to design and implement a global company culture. Ken is a certified SHRM/HRCI- Global Professional in Human Resources (GPHR) and a Global Executive MBA candidate at Duke Fuqua University. Ken has spent over 12 years working overseas and 11 years working with organizations focused on global expansion. Ken has a deep understanding of how business operates in a Global World.

Dr. Jonathan Reichental, CIO City of Palo Alto & Ignite Institute Faculty Member: For over 25 years, Dr. Jonathan Reichental has been successfully helping organizations leverage the value of information and communications technology to solve business problems, increase effectiveness, and support revenue growth. He has experience in both the private and public sectors. He spent over 15 years at PricewaterhouseCoopers (PwC) in a variety of technology-related roles including leading technology innovation by delivering specific expertise in emerging technologies and the impact of macro trends such as demography on organizational success. Prior to joining the City, Jonathan served as CIO of O'Reilly Media, an integrated media company. During his tenure he led the successful technology effort to deploy a new global ecommerce platform, enhanced the Oracle financial system, completed and maintained PCI-compliance, implemented an IT governance process, and made several strategic upgrades to the network infrastructure. Jonathan was awarded the distinction of being one of the 25 Doers, Dreamers, and Drivers in Government in America in 2013. He also won a best CIO in Silicon Valley award and a national IT leadership prize. He has also recently been named the top social government CIO on Twitter and his blog was named one of the top 50 must-read in government. Jonathan has a Ph.D., Information Systems, Nova Southeastern University, Davie, FL; M.S., Management Information Systems, Nova Southern University, Davie, FL; B.S., Computer Information Systems, University of Tampa, Tampa, FL; and a B.S., Industrial Engineering, Dublin Institute of Technology, Dublin, Ireland.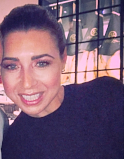 Gelena Sachs, Modsy: Inspiring HR leader with exposure and experience at the highest levels in fast moving, complex and leading edge environments. Demonstrated success in building global people strategies and programs that create a competitive advantage, enhance employer-of-choice status, and drive meaningful business results. Known as trusted leader and effective change agent who brings a broad perspective on best practices from leading companies listed as Fortune's Best Places to Work. Engaging leadership style with proven success in building and developing high-performance teams and organizations.

Amy Shat, Switchfly: As a seasoned leader in People Development, Amy Shat has more than 15 years experience building and leading teams designed to promote growth and operational efficiency. In addition to her extensive experience in the technology sector, she brings a passion for developing strategies that drive business success and create employers of choice. Amy served on the leadership teams including Switchfly, Counsyl, a biotech company in the genomics space, and Crystal Dynamics, the AAA game studio responsible for the award winning Tomb Raider franchise. As a thought leader in People Development, she has served on several boards as an expert in people technologies and organizational alignment, as well as spoken at a variety of conferences and seminars with a particular focus on women in technology and promoting girls to pursue careers in STEM. Amy received her Bachelor or Arts from Southwestern University, in Georgetown Texas, and currently resides in Sonoma County with her family.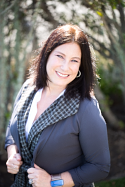 Dana Shaw-Arimoto, Phoenix5 LLC & Talent Ecosystem Advisor, Shiftgig: Dana has always left a legacy behind. She believes strongly in leaving things better than she found them, and her record shows that. While working at SIA as Senior VP of Strategy and Solutions, Dana co-launched the industry's first-ever buyside conference, research council, Advisory Practice, and a speaker bureau. During her time as Global Vice President at TAPFIN, Dana designed, collaborated, and led the Global Managed Services (BPO) Center of Excellence for TAPFIN while also directing a team of market intel and thought leader experts to create and launch the renowned Contingent Workforce Index. Dana then left TAPFIN to join ICon Professional Services (now TalentWave), where she served as COO and President. As COO, she led growth initiatives against a three-horizon plan ahead of timeline by ten months that resulted in the final transaction to a substantial private equity exit for the owner/founder of ICon within 18 months. As President, she was an architect of change and led the industry's first alliance and advisory practice. She was responsible for the team of experts who jumpstarted TalentWave's growth engine with the vision of revolutionizing the way companies and freelancers take the first step to becoming compliant. Dana has been recognized as a Silicon Valley Business Journal's 2015 Woman of Influence and as a judge for the 2016 and 2017 Stevie Awards in the Individual/Female Executive Awards categories, as well as a coveted speaker and author within the talent ecosystem. Today, Dana has started her own consulting and advisory firm, Phoenix5, embarking on the next phase of her career as an advisor, coach, speaker, and mentor, evangelizing a new mindset: Stop Settling™. Stop Settling offers a sustainable alternative to the work-life balance myth through a simple composite stratagem/domain charting that frees companies and professionals from giving in and giving up on sustainable success. She is also a member of the advisory boards for VNDLY, Shiftgig, and LNQ Systems. Dana hopes to leave people and organizations with the feeling that they are better today because she was with them yesterday.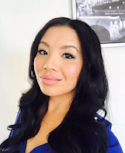 Deborah Vue, MBA, PHR, SHRM-CP, Turgo: Deborah brings a decade of HR experience building and scaling companies ranging from technology start-ups to matrix CPG firms through various stages of the business life cycle. She leverages important foundations of business and understanding the organization as a whole to influence effective decision-making focused on empowering people and driving results. In her current role as Head of Global HR & Operations at Turgo, Inc, an innovative adtech start-up in San Francisco, Deborah partners with internal and external stakeholders to build a next-generation video distribution platform for the world's largest brands, publishers, and creative artists. Previously, she held leadership roles as Vice President, People Operations and Sr. Director, Global Human Resources & Administration for other high-growth technology companies. Deborah received an MBA with a concentration on Entrepreneurship from the Whitman School of Management at Syracuse University.

Nick Williams, Gigster: Nick has spent the last seven years helping software development teams prepare for the future of work. At Gigster, he equips the company's network of freelance developers, designers and product managers for success by ensuring their experience includes exciting work, meaningful growth experiences, and great support. Before Gigster, he worked to build culture and increase customer centricity within product teams at Facebook, and prior to that, helped the multinational defense contractor BAE Systems become more innovative by implementing new agile development and design thinking practices within the R&D group. He holds a Bachelor of Science in Engineering Management from Vanderbilt University and currently lives in San Francisco.

Dorien Woudenberg, Randstad: Dorien is a Managing Director for Randstad Finance & Accounting in the San Francisco Bay Area. As the second-largest finance and accounting staffing firm in the U.S. and part of the second-largest HR services provider in the world, Randstad Finance and Accounting has been a nationwide leader in finance and accounting staffing solutions for over 25 years. Dorien has nearly 10 years of collective HR, management, and advisory experiences. Originally from the Netherlands, Dorien received her Masters from Leiden University.

Niki Yu, Symphony Commerce: Niki is the Business Operations / People Operations Manager for Symphony Commerce. which provides customers with a natively-built from the ground up single system for orchestrating all critical commerce functions from store through orders, inventory to fulfillment functionalities in real-time to ensure everything is always in sync and orders flow seamlessly. In her current capacity, Niki partners with executives to develop organization strategies by identifying people & culture issues; contributes information, analysis, and recommendations to organization strategic thinking and direction; establishes people team objectives in line with organizational goals; establishes and implements management guidelines; manages company equity structure & metrics; negotiates employee payroll and benefits; develops the overall recruitment process; works with hiring manager to source and recruit the right candidates via social media and more. Prior to Symphony Commerce, Niki was a Business Operations Associate at Zephyr Real Estate and also provided guest relations and people operations support while at the Mandarin Oriental in San Francisco. Niki received her MBA from San Francisco State University and her Bachelor of Science, Business Administration & Management from University of San Francisco.
---
Sponsors

---
Organizer & Partners

---
---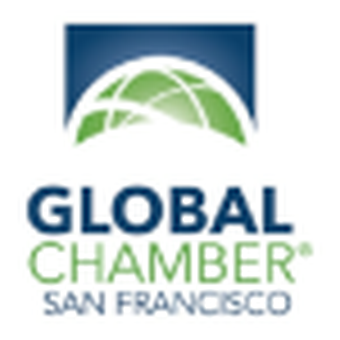 3175 Hanover Street, Palo Alto, CA 94304