Global Chamber® San Francisco
2nd Annual International Student Symposium
May 04, 2017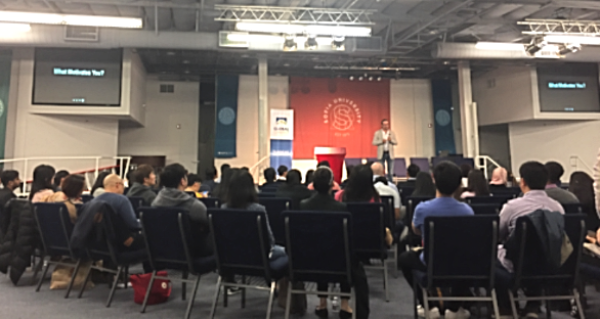 Register now for the GCSF's 2nd International Student Symposium, which will be held on May 04, 2017 in Silicon Valley. International and local graduate students will again convene in Silicon Valley for a night of socializing, fun, learning, & networking with local startups / founders, execs and companies. Discover potential new opportunities, latest technologies, and trends in Silicon Valley and also receive timely career and professional development advice to include guidance on latest needs for global talent and in particular implications and opportunities for young professionals worldwide. Pizza and drinks will be served.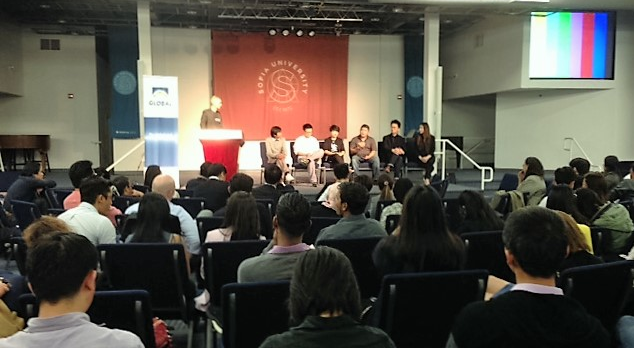 EVENT DETAILS
Event: 2nd Annual International Student Symposium 2017
Date: May 04, 2017
Time: 5:30 pm - 8:30 pm
Venue: Sofia University, 1069 East Meadow Circle Palo Alto, CA 94303
Non-Member: $20.00
Member: Free
Students: Free (must present student ID at the event)
Schedule:
5:30pm - 6;00pm: Registration
Registration, Exhibitors, Networking and Refreshments
6:00pm - 7:00pm: Speakers
Sanjit Singh Dangh, Intel Capital
Bing Wei, Bay Area Council
MK Li, UpHonest Capital
Fyodor Ovchinnikov, Institute for Evolutionary Leadership
Olina Qian, SVACE
Andrew Wasserman, STRIVR Labs, Inc.
7:00pm - 7:30pm: Career Panel Discussion
Dorien Woudenberg, Randstad (Presenter & Moderator)
Alex Mentele, Tesla
Rona Petroni, Bank of the West
Linda Spencer, Randstad
7:30pm - 8:30pm: Closing & Networking
Closing Remarks, Networking, Exhibitors & Conclusion
Henry Ines, Global Chamber SF
SPEAKERS

Sanjit Singh Dangh: Sanjit is an Investment Director at Intel Capital. He drives investments in several areas like Machine Learning/Artificial Intelligence, Big Data, IoT, eCommerce, Virtual/Augmented Reality, Robotics, etc. He is on the Board of several companies. Sanjit has been on Hillary Clinton's Tech/Innovation Policy Advisory team. He is on University of California President's UC Innovation Council. Sanjit has the fastest Eng PhD from University of Illinois (2yrs 9mo after undergrad), which he received in 2000 with top research awards. He also attended the Venture Capital Executive program at Haas School of Business, UC Berkeley. He's an invited Speaker at several top events, eg SURGE/WebSummit, TiECon, ShopTalk, McKinsey leadership event, Silicon Valley Open Doors, Global Big Data and IoT conferences. He's a mentor at Stanford and Berkeley's Entrepreneurship programs. He has had several Exits within 1 year of investment with excellent financial returns - eg VokeVR (acq by Intel within 7 months of investment), Basis Science (Wearables, acq Intel) and Maginatics (Cloud Storage, acq EMC). He is currently a Board Member in several startups, including True Fit (AI for eCommerce with 51 Million users), Body Labs (AI for Body Models using Image Recognition), Reflektion (AI recommendation for eCommerce) and Enlighted (IoT). He is currently an investor in DocuSign (eSignature), True Fit, Reflektion, Body Labs, MongoDB (NoSQL Database), Enlighted (IoT), Mirantis (Cloud Computing), GoodData (SaaS BI) and Arcadia Data (Data Analytics 2.0), to name a few. Sanjit has over a decade of Exec leadership experience in Product Design, Business Development and Strategy across several domains: Big Data, Natural Language Processing, 3D Camera/Apps, Supply-Chain Analytics and Flash Memory. He has managed $2Bill/year accounts and executed >30 partnership deals in $100M-$2Bill range. Always ahead of the curve, Sanjit worked on Big Data Analytics before industry created the term 'Big Data'. Similarly, he launched 2 online courses during grad school in 1999 and published iconic papers on learnings, way before the MOOC revolution started. Personally, Sanjit has an interest in film-making. He has made a few short movies and taken courses in script-writing, lighting, editing and production at DeAnza College, Cupertino.

Henry Ines: Henry is the Executive Director of Global Chamber® San Francisco (GCSF), a member organization focused on helping leaders, executives and companies with cross border trade, investment and global expansion initiatives. Additionally, Mr. Ines is a venture partner at DraperDragon Fund, a US-China venture capital firm based in Silicon Valley. Prior to DraperDragon, Mr. Ines was a partner at DFJ Dragon Fund and DragonVenture, focusing on US-China and Southeast Asian early stage investment opportunities and cross-border advisory initiatives. Mr. Ines is also a co-founder of location based social activism and campaign app StreetMarch; and currently serves as an advisor / Board of Advisors member for multiple SV-based technology startups. Mr. Ines is also a lecturer at Nanyang Technopreneurship Centre (NTC) - Nanyang Technological University in Singapore and is a faculty member of the Silicon Valley Institute. Mr. Ines began his career at Price Waterhouse LLP as a management consultant before providing investment banking, corporate finance, & cross border advisory services while working at PricewaterhouseCoopers Securities (PwCS), M&T Bank and Saddle River Associates. Mr. Ines holds a BS in Finance from Pennsylvania State University in University Park, PA and an MBA from Duke University Fuqua School of Business in Durham, NC.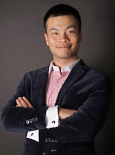 MK Li: MK is a product manager turned investor at UpHonest Capital, the continuation of WeiFund, a US-China cross-border angel fund with strong connections in both countries. Prior to UpHonest Capital, MK held an investment role in New Horizon Fund, a China-based PE/VC fund for three years, overseeing all investment and related activities in Silicon Valley. Before stepping into the VC world, MK held various product management roles in tech giants like Google and Microsoft, and start-ups like Treasure Data. He received his undergraduate education at Stanford University, focusing on Product Design and Computer Science, where his graduation design was featured on Stanford home page. MK also served as Senior Class President at Stanford University.

Fyodor Ovchinnikov: Fyodor is Co-Founder and Managing Partner of the Institute for Evolutionary Leadership - a social enterprise that builds leadership capacity in public, private, and social sectors to address world's pressing challenges through cultural and institutional redesign. Besides that, as Lead Instructor, Mentor, and Board Member of Oakland's award-winning cooperative business accelerator Uptima Business Bootcamp and the main driving force behind Academy of Management's prestigious Entrepreneurship Practice Award Fyodor helps define and promote the role of entrepreneurship in creating a more just, sustainable, and flourishing world. Fyodor has a Bachelor's and a Master's degree in Asian and African Studies, both with honors, from Lomonosov Moscow State University. He has also studied team dynamics at the Stanford Graduate School of Business, strategy at the University of Chicago Booth School of Business, as well as leadership & systemic change with a number of prominent thought leaders in the field. Fyodor is a member of the Stanford Executive Circle, and his volunteer commitments include serving as Director of Practitioner Empowerment with the Academy of Management Practice Theme Committee and Chair of the Management & Organization Committee with the San Francisco Chapter of the United Nations Association of the United States of America.

Olina Qian, a serial entrepreneur and startup advisor, is the founder at SVACE, one of the most influential Chinese Entrepreneurial community in Silicon Valley and Co-founder of Midas Accelerator focus on AI. Olina is also certified professional coach and leadership coach in US. Formerly principle business analyst at Symantec, Facebook and Vmare. She has over 15 years of Silicon Valley Entrepreneurial experience and a proven track record of driving results in start-ups. Olina received his M.Sc. from the Northwestern Polytechnic University in the US and participated in leadership programs at CTI and System Intelligence coaching in ORSC.

Andrew Wasserman: Andrew is the GM Football Training and Head of Sports Training at STRIVR Labs where he oversees product, sales, and operations for STRIVR's customers across the NFL, NBA, NHL, and NCAA. Andrew also plays a key role in designing STRIVR's emerging work in corporate training. Prior to STRIVR Andrew worked at Bain and Company in San Francisco and Credit Suisse in New York. He graduated from UNC-Chapel Hill, where he was a walk-on on the football team, in 2006, and from Stanford's Graduate School of Business in 2012.

Bing Wei leads a small team as the Senior Vice President of the Global Initiative at the Bay Area Council – a powerful policy advocates group based in San Francisco. She also acts as the Chief Representative for the California China Trade and Investment Office based in California. In this capacity, she focuses fund-raising for the Council and the Trade Office through the Council's core Fortune 500-1000 companies. She is also responsible for identifying economic opportunities for Bay Area Council members consistent with the Council's lead priorities of growing China and California trade. Bing is responsible for implementing our members' vision of expanding into specific regions and cities in China This includes strengthening relationships with Chinese national and local governments, enterprise and NGO partners, and Chinese cities that are seeking to develop "Silicon Valley-type" economic zones by facilities Chinese policy advantages to the US member clients. Bing and her team have brought over 25 US companies to China to access the enormous market. Bing also produces conferences and organizes trade missions to both the Bay Area and China associated with the Council's global initiatives work. Bing leads the strategy and execution among the Bay Area partners and sister organizations in China and has been instrumental to Governor Jerry Brown's recent Trade Mission to China to open up the California China Trade Office in Shanghai in 2013. She is considered as "our own China Expert" by the Governor's team. Bing is a subject expert on cross-border market-entry matters, focusing on leveraging local government policies and incentives as well as assisting Chinese companies entering the US market. Bing has recently successfully brought Chinese investments to US companies. She is a public speaker and moderator on US-China cross-border trade and investment matters and was interviewed by various media as well as delivering lecturers on cross-border marketing for MBA students at the University of San Francisco. Born in Shanghai, educated in England, Bing has worked in London, Hong Kong and the San Francisco Bay Area in media production and corporate marketing and branding. Her career spans from corporate marketing for Dow Jones in Hong Kong where she initiated the Chinese edition of Asia Wall Street Journal as well as focusing on Corporate Social Responsibility of China programs at Cisco System in San Jose. She is also the founder and CEO of The Word International Inc (www.thewordinc.com) which was focused on cross-cultural PR, market entry and positioning and investment consulting. She is a founding member of the non-profit Advocates for Chinese Education (ACE) to promote multilingualism in the Chinese American community and works closely with AAMA to promote Chinese American interests in the Bay Area, Bing holds a BA in English Literature and Media with distinction from the University of Sussex of UK. She is fellow of the London Chartered Institute of Marketing and London Institute of Linguists. Recently Bing is honored to be the 2016 Presidential Leadership Scholars which is honored by President Clinton and Bush Foundation. Both former presidents are part of the key faculty members of this prestige US leadership program for mid-career leaders working in the socially impactful areas.
PANELISTS

Dorien Woudenberg (Moderator): Dorien is a Managing Director for Randstad Finance & Accounting in the San Francisco Bay Area. As the second-largest finance and accounting staffing firm in the U.S. and part of the second-largest HR services provider in the world, Randstad Finance and Accounting has been a nationwide leader in finance and accounting staffing solutions for over 25 years. Dorien has nearly 10 years of collective HR, management, and advisory experiences. Originally from the Netherlands, Dorien received her Masters from Leiden University.

Alexander Mentele: Alex, a Recruiter for Tesla, is a dynamic networker with a passion for finding and developing talent with its inherent opportunity. His business acumen combines an operational understanding to support the development of sustainable, efficient solutions that promote inclusion and foster diverse business practices. Alex started his career in Starbucks retail, before transitioning to spearhead recruiting for Starbucks emerging retail brands. After expanding his human resources acumen in learning and development, Alex departed Starbucks to join SolarCity; now operating as Tesla Energy. Over the course of his career, Alex has developed a deep passion for diversity and inclusion, with a focus on areas of intersectionality. Alex has served as Chair of Learning & Development for Starbucks Pride Alliance Partner Network, Chair of Corporate Engagement for Out & Equal Workplace Advocates and was the founding Executive Chair for Powered by Pride, Tesla Energy's queer employee resource group. Over the course of his career, Alex has cultivated engagement of Fortune 250 Companies, as well as hosted guest speakers and events advocating inclusion across a spectrum of minority groups. Under his leadership as Executive Chair, Powered by Pride has developed strategic partnerships with the San Francisco, Las Vegas and Salt Lake City LGBT Centers, became a sponsor of San Francisco and Salt Lake City Prides, and deployed a company-wide celebration of National LGBT Pride Month. As a recruiting partner, Alex has developed and executed recruiting strategies for Tesla Energy's HR and Finance organizations. His work has supported the development and transformation in game-changing industries that are accelerating the world's transition to sustainable energy.

Rona Petroni: Rona has been at Bank of the West for 5 years and is currently the Contingent Workforce Program Manager at Bank of the West. Prior to this role, she was in charge of all the Corp Finance & Treasury recruiting along with some special project builds. In addition, she was a recruiter for the Internship Program for two years. In addition to corporate recruiting, Rona was a Regional Managing Director at Randstad Professionals. Her background is both in direct hire & contingent staffing. She received her degree at Santa Clara University and has her Senior Professional Human Resource Certification.

Linda Spencer is a Senior Account Executive for Randstad Professionals Finance & Accounting, a leading provider of finance and accounting staffing and recruitment, providing project, project to direct hire and direct hire services to start-ups, emerging growth and Fortune 500 companies. Linda has been in the recruiting arena for 16+ years, with a focus on business development and client retention in the SF Bay Area. She received her Master's degree from San Francisco State University.
SPECIAL EXHIBITORS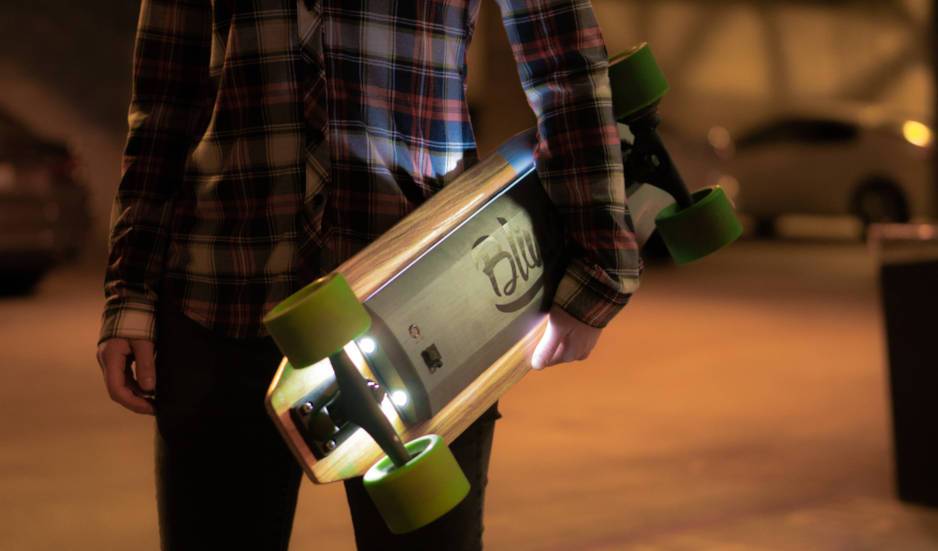 ACTON is a leading smart, personal transportation company. Through its current line of Electric Skateboards and RocketSkates, Silicon Valley-based ACTON is re-imagining the infinite possibilities of everyday personal transportation, social sharing and mobility.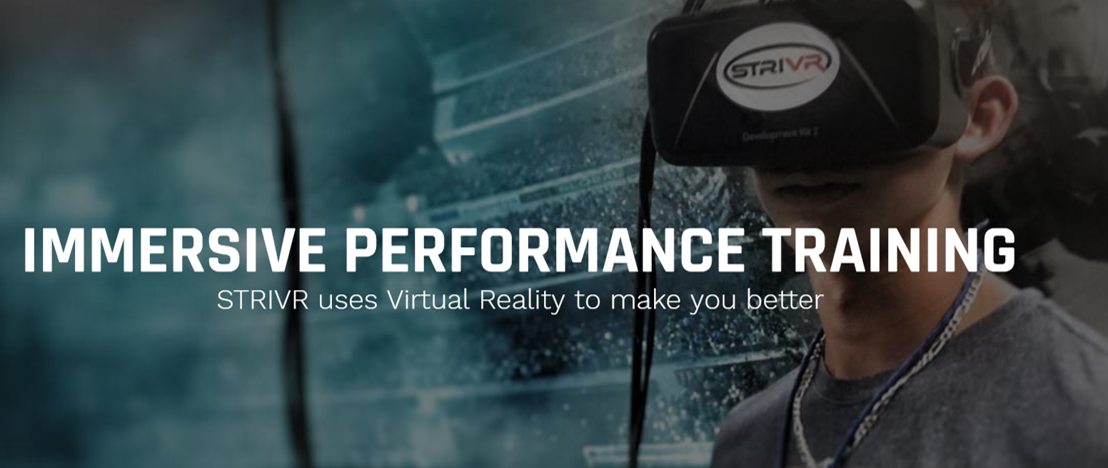 STRIVR uses VR to improve performance of athletes, brands, and organizations. Born out of Stanford University and the world renowned Virtual Human Interaction Lab, STRIVR began as a master's thesis and quickly developed into a platform to change the way human beings prepare for important situations. Our team has been studying and building VR for 20+ years, and we know what it takes to make useful and impactful experiences that drive real-world results. STRIVR's team has extensive experience in learning and development, sports, and content production.
OTHER STARTUPS IN ATTENDANCE

Backbone Labs, eHarvestHub, EVAOS, Goggle Pal, Integem, Snap/Outlets, Titanium Falcon, YiTuux
---
SPONSORS

Sofia University: is a dynamic learning community that fosters multiple ways of learning while embracing diverse paths of spiritual practice and development. The University is dedicated to academic excellence with a shared commitment to authenticity, inclusivity, cultural humility, ecological stewardship, and service to others. Its curricula focus in six areas of inquiry: the intellectual, emotional, spiritual, physical, social and creative aspects of life. The University offers various advanced degree programs in psychology, computer science, data science, and business administration. The University maintains a long history in Silicon Valley and routinely hosts industry events, seminars, workshops, lectures, films, and live performances on its campus in Palo Alto.

Nanyang Technological University (NTU): is one of the three largest public and autonomous universities in Singapore. With over 33,000 undergraduate and postgraduate students, the University is organized into eight colleges and schools: the College of Engineering, College of Science, College of Humanities, Arts and Social Sciences, Nanyang Business School, and the Lee Kong Chian School of Medicine - set up jointly with Imperial College London. Despite being a young university, NTU is consistently ranked among the world's best in various college and university rankings. In the 2015 QS World University Rankings, NTU was ranked 13th globally and 2nd in Asia. The College of Engineering at NTU is also ranked 6th in the world in the 2015 QS World University Rankings by Faculty. The NTU Nanyang MBA is Singapore's No.1 MBA programme having placed 29th worldwide in the 2016 Financial Times Global MBA Rankings and 59th globally (2nd in Asia) by The Economist Intelligence Unit for full-time MBA Rankings in 2015. For 12 consecutive years, Nanyang Business School has been ranked the best in Singapore by The Economist. The university also has 10 Nobel laureates and a Fields Medalist on its panel of international advisers. Among its innovative degree programs includes the Master of Science Technopreneurship and Innovation Programme (MSc TIP), which equips students with essential entreprenuerial skills and business acumen to turn novel ideas into successful ventures. The Nanyang Technoprenuership Center (NTC) is a key player in innovation and entpreneurship education at NTU, the first Kauffman Campus outside the United States.
---
ORGANIZER

Global Chamber® San Francisco (GCSF) is the San Francisco Bay area chapter of the Global Chamber®. Unlike most local Chamber of Commerce organizations, which typically focus on a single metro area, the Global Chamber® is focused on helping its members to engage in cross-border trade and investment in an unique collaborative way across any of the 500+ primary metro areas located around the world, where the Global Chamber® maintains an active Chapter. In addition to providing a robust global networking platform and connecting our members with new business opportunities and contacts worldwide, the Global Chamber® also hosts events for and provides members and affiliates with value added advisory services, educational seminars, career advancement and development, and other valuable resources.
---
PARTNERS

OnePiece Work is a shared co-working business club connecting global business professionals and leading entrepreneurs. OP is a trend spotter - specializing in finding and connecting entrepreneurs with a hunger for greatness and a desire for global expansion. OP invites companies to leverage, and be a part of, its exclusive network of entrepreneurs and venture capitalists with a deep understanding of consumer habits locally, and a shared desire for business growth.

Randstad US is a wholly owned subsidiary of Randstad Holding nv, a $24.5 billion global provider of HR services. As one of the largest staffing organizations in the United States, Randstad provides temporary, temporary-to-hire and permanent placement services each week to over 100,000 people through its network of more than 900 branches and on-site locations

The University of San Francisco's China Business Studies Initiative (CBSI) provides a platform for collaboration with the influential China business community in San Francisco. The Initiative bridges China business leaders, public policy makers, and academics to the larger San Francisco community through high impact research, resources, and development programs. The CBSI provides opportunities to collaborate with China Scholars, China Business and Industry Leaders, Public Policy Institution, The University of San Francisco Community, and Development Professionals.

apiNXT is a nonprofit organization started by experienced API community leaders who not only have a demonstrated passion for and commitment to advancing the API community but also a track record of effective results. They understand the diverse needs of the community and how to get things done. apiNXT was created to fast forward the progress being made by API Americans in breaking down the bamboo ceiling so that we reach the next stage of influence within the next decade...not the next century. apiNXT is built on the understanding that the engagement of current API professionals, young professionals and our youth are critical to accelerating this move forward.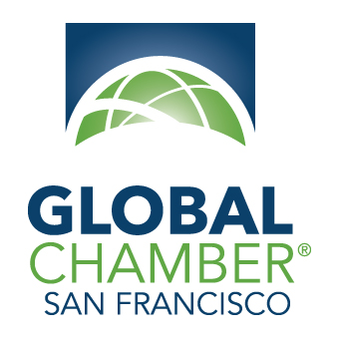 1069 E Meadow Cir, Palo Alto, CA 94303, USA