CASPA 2017 Spring Symposium: Future of Autonomous Driving, March 04, 2017

The GCSF is proud to co-organize and partner with Intel to support the upcoming CASPA 2017 Spring Symposium: The Future of Autonomous Driving event, which will be held at Intel on March 04, 2017 in Santa Clara. The Chinese Association Semiconductor Professional Association (CASPA) Symposium will focus on autonomous driving and showcase expert presentations from both academia and industry. The amazing lineup of speakers will help attendees to better understand the technology, issues, and the future outlook of autonomous driving. Details of the speakers and program schedule will be published a couple weeks before the event. For more information, please contact SFO@globalchamber.org.
For more information and to register, please visit here.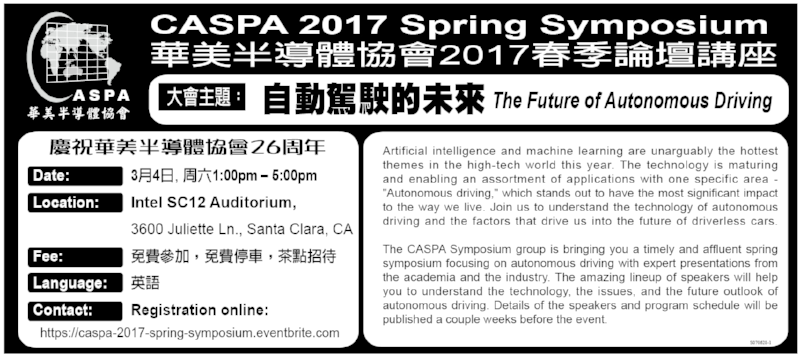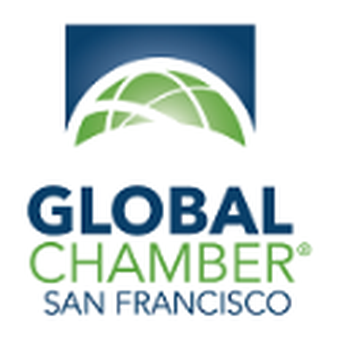 3600 Juliette Ln, Santa Clara, CA 95054, USA