Thanks to our Sponsors!
Visionary Sponsor:

Integrated International Payroll (iiPay): iiPay is the leading cloud-based global payroll solutions company. iiPay's technology has enabled a new paradigm in global payroll management capabilities. We have implementations in over 120 countries and have been an integral part of payroll process for 270+ businesses around the globe, from SMEs to Fortune 100 organizations. We partner with our clients to match expertise and technology solutions with innovative ways to approach global payroll challenges. Allowing our clients to be more productive, more efficient, more adaptable and ultimately better equipped for compliance, internationalization and ensuring overall employee satisfactions and productivity.
---
Chairman Sponsors:

Cooley LLP: Clients partner with Cooley on transformative deals, complex IP and regulatory matters and high-stakes litigation, where innovation meets the law. Cooley has 900+ lawyers across 12 offices in the United States, China and Europe
300 partners in a single-tier partnership
2000 employees worldwide
Named one of Fortune's 100 Best Companies to Work For
Cooley's 2015 revenue grew by 14% to $912 million
Recognized as a Top 5 Innovative Law Firm by Financial Times
Preeminent tech, life sciences, venture capital and fund formation practices
For more information, please visit HERE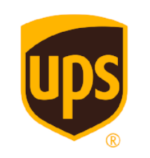 UPS North California District (UPS NorCal). The North California District, one of 17 UPS Districts in the USA, includes the northern portions of California and Nevada serving cities such as Oakland, Sacramento, San Francisco, San Jose and Reno. UPS (NYSE: UPS) is the world's largest package delivery company and a global leader in supply chain and freight services. With more than a century of experience in transportation and logistics, UPS is a leading global trade expert equipped with a broad portfolio of solutions. Headquartered in Atlanta, UPS serves more than 220 countries and territories worldwide. In 2015, UPS generated $58.4 billion in revenue with a delivery volume of more than 4.7 billion packages and documents. UPS maintains a delivery fleet of 104,926 package cars, vans, tractors, motorcycles, including more than 7,200 alternative fuel and advanced technology vehicles; and 237 jet aircraft.
---
CEO Sponsor:

OnePiece Work is a shared co-working business club connecting global business professionals and leading entrepreneurs. OP is a trend spotter - specializing in finding and connecting entrepreneurs with a hunger for greatness and a desire for global expansion. OP invites companies to leverage, and be a part of, its exclusive network of entrepreneurs and venture capitalists with a deep understanding of consumer habits locally, and a shared desire for business growth. The company currently maintains offices in San Jose and San Francisco.
Additional Sponsorships:
- Bank of America
- American Express
- BMO Harris Bank
- Squire Patton Boggs
- BBVA Compass Bank
- InWhatLanguage.com
- Thunderbird School of Global Management
- GPMI (Global Payroll Management Institute)
---
Interested in annual or event sponsorship opportunities? Please contact us at SFO@globalchamber.org for more information.