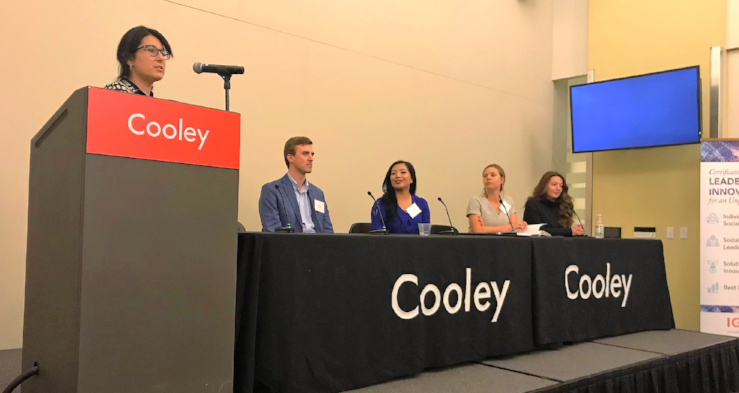 On November 14, the Global Chamber® San Francisco (GCSF) in partnership with Fitgzerald & Law, Randstad Professionals, the Global Payroll Management Institute (GPMI) and the Ignite Institute, successfully organized and hosted the "Gig Economy: Emerging Trends & Keys to Retaining Top Talent" event in Palo Alto.
Thank you to our members, collaborators, speakers and other participants!
There was a strong turn out for the event, which kicked off with a keynote speech delivered by Professor William B. Gould IV, the Charles A. Beardsley Professor of Law, Emeritus, at Stanford Law School. Professor Gould IV highlighted key distinctions, considerations and recent legal cases related to the on-demand transportation economy and ongoing efforts to define gig workers particularly as it relates to employer's obligations and duty to provide benefits to its workforce.
Following Professor Gould's speech, Melissa Harkom of Fitzgerald & Law moderated the first panel discussion focused on further defining and better understanding strategic and tactical considerations and benefits when employing full-time and contingent workers.
Thereafter, Angela Martin of iiPay, moderated the second panel focused on leading practices and approaches for establishing and sustaining international operations and a globally distributed workforce.
Finally, Dana Shaw-Arimoto of Phoenix5 LLC moderated the third and final panel discussion focused on employer best practices for finding and retaining the best talent now and in a future.
The event concluded with comments from Cooley LLP partner Gordon Ho followed by a lively and enjoyable networking reception over cocktails.
Thanks again to sponsors Cooley LLP and iiPay for a wonderful evening!