You are invited to attend our Launch Event in Palo Alto! Join us for an inspiring evening and opportunity to network and learn about the Global Chamber® and how it can help you to further grow your business worldwide.
Why the Global Chamber®? The Mission of the Global Chamber® is to "engage leaders, companies, and communities in more successful cross-border trade and investment, to accelerate growth, increase community success, and to change the world." Unlike most Chambers and trade organizations, which typically focus on a single metro area, the Global Chamber® helps its members to engage in cross-border trade and investment in a collaborative way across any of the 500+ primary metro areas located around the world, where the Global Chamber® maintains an active presence. In addition to providing a robust global networking platform and connecting our members with new business opportunities and contacts worldwide, the Global Chamber® also routinely hosts events and is able to provide members with exceptional guidance, advisory services, market insight, educational seminars, career advancement and development opportunities, and other valuable resources.
In addition to learning about the Global Chamber®, attendees will also have the opportunity to network with local leaders, professionals, supporters, and resident global citizens, whom are interested or already actively engaged in cross-border business initiatives. Notably, special VIP guest Patrick Burt, Mayor of the City of Palo Alto, will be in attendance and provide opening remarks and timely updates and insights on Palo Alto and related business initiatives to kick off the evening.
Dr. BP Agrawal, one of the 2015 'CNN Heroes of the Year', will also share his innovative business model and remarkable journey to date to bring safe, sustainable sources of drinking water to the driest villages in India. In keeping with the night's theme, Dr. Agrawal will help us to consider how we as business leaders and global citizens can also make a difference and participate in activities that may lead to global impact.
We look forward to meeting you and enjoying what is sure to be a memorable and inspiring evening! Beverages and light refreshments will be served.
3175 Hanover Street
Palo Alto, CA 94304
March 29, 2016
5:00 pm to 8:30 pm
Register HERE.
VIPs / Guest Speakers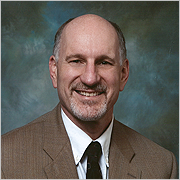 Mr. Patrick Burt is the Mayor and Council Member of the City of Palo Alto and the CEO of TheraDep Technologies, which has developed a new non-systemic method to deliver bonded, pure bio-materials or drugs to human tissue, bone or any medical device surface. Mayor Burt also serves as a Senior Advisor to ENBIO, which provides a new platform of CoBlast clean technology coatings at low costs for medical devices, space, electronics, aerospace, energy and automotive applications. As the Mayor of Palo Alto, Mr. Burt brings 35+ years of executive and business experiences and more than 20 years of collective Council and community service in the San Francisco Bay Area. Mayor Burt is a graduate of the University of California, Santa Barbara and De Anza College.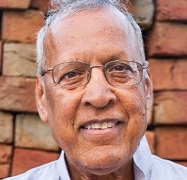 Dr. BP Agrawal founded Sustainable Innovations to find sustainable business solutions for social problems. He perfected Aakash Ganga (River from Sky in Hindi) to provide safe drinking water and Arogya (Disease Free in Hindi) to deliver health care to vulnerable people. These programs have won wide acclaim for social innovations, social enterprises, and systemic sustainability. He was recognized as a CNN 2015 Top Ten Hero. Additionally, he was the recipient of the 2012 Purpose Prize award; 2010 Lemelson – Massachusetts Institute of Technology Sustainability award; 2010 Energy Globe World award, and 2006, 2007 World Bank Development Marketplace awards for self-sustainable social enterprises. He was invited by the 2011 World Economic Forum to share the social enterprise model with 30 heads of state. At Government of India's invitation, he organized sessions on systemically sustainable model at the 2012 Bharatiya Pravasi Divas (Indian Diaspora Convention). Dr. Agrawal is a frequent speaker on fostering social enterprises, systemic sustainability, and on People, Culture and Innovations.