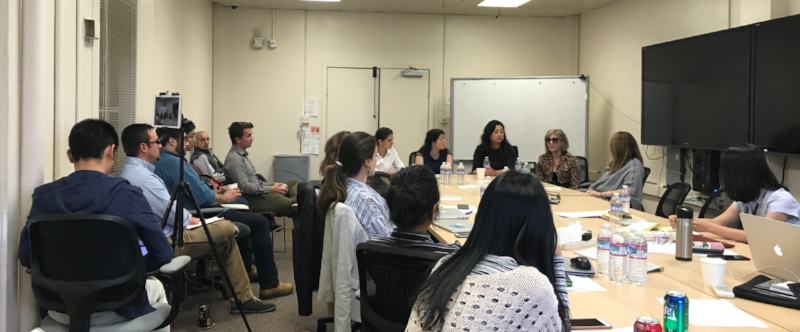 Congrats to Global Chamber member Alice Hlidkova for her organization of the "Career Development Opportunities and Pathways Discussion Forum" as part of the Carnegie Mellon University (CMU) Tepper School of Business' Silicon Valley Capstone Program "Building Inclusive, Diversified Teams and Networks to Enable and Sustain Innovation",
The event was held April 19, 2017 in Mountain View. The Forum provided an unique opportunity for panelists and CMU MBA & Public Policy / Management graduate students to discuss a variety of topics to include diversity, women leadership, startup success in and the future of Silicon Valley.
Among the distinguished panel of executives in attendance included Global Chamber San Francisco (GCSF) Board of Advisory Members Chia-Lin Simmons and Tatyana Kanzavelli. GCSF member / Collaborator Lucie Newcomb and GCSF Executive Director Henry Ines were also in attendance.
Contact us for more information.