Special thanks to Sanjit Singh Dangh (Intel Capital), MK Li (UpHonest Capital), Olina Qian (SVACE), Fyodor Ovchinnikov (IEL), and Andrew Wasserman (STRIVR) for speaking at and providing attendees with timely guidance, advice and important lessons learned during our 2nd Annual International Student Symposium 2017, which was held on May 04, 2017 at Sofia University in Palo Alto, CA.

Additionally, attendees also gained valuable insights on the global talent marketplace trends, opportunities, and related best practices from an excellent HR and recruiter panel, moderated by GCSF Board of Advisors member Dorien Woudenberg (Randstad), to include Alex Mentele (Tesla), Rona Petroni (Bank of the West), and Linda Spencer (Randstad).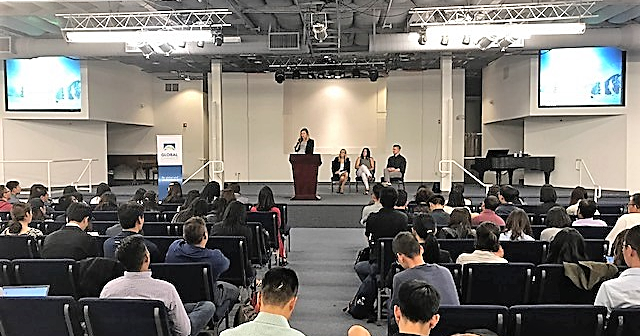 Finally, we are also especially grateful to our event sponsors and partners OnePiece Work, Sofia University, University of San Francisco, Nanyang Technology University, Randstad, and ApiNXT in addition to special guest exhibitors Acton Global and STRIVR Labs for helping to make this event such a great success and memorable experience for all!